Hard Garden Landscaping in Ashford Kent
Hard landscaping is an excellent solution to improve the uses and aesthetics of your garden. It is quite remarkable how altering the contours and adding ornamental features can transform your home and garden, and create a multi-sensory experience on your doorstep. Main Building & Restoration Specialists has over 35 years of experience in hard landscaping in Ashford Kent and use proven techniques and high-quality materials to ensure we deliver results that exceed your expectations.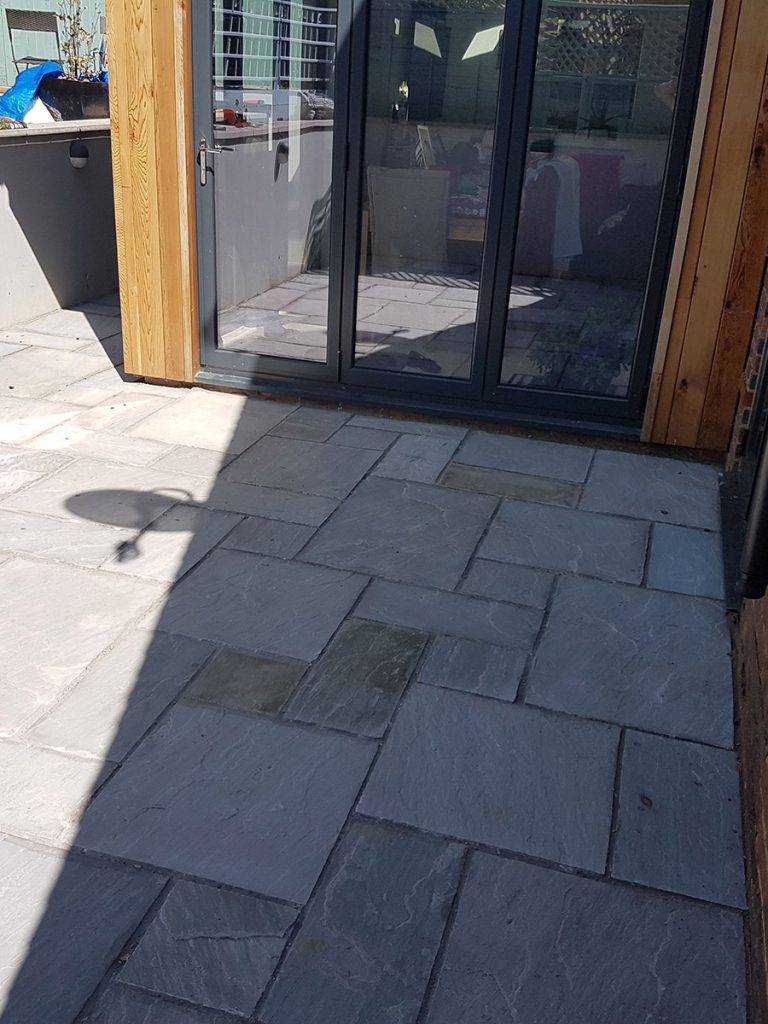 Aesthetic appearance plays an important factor in hard landscaping, but added features also have to be practical and functional; the cutting and bedding of pathways, electrical cables, routing water channels, installing drainage, designing a non-intrusive irrigation system etc. 
We also have excellent product knowledge and source high-premium materials that are made to survive the elements. Ornamental brick walls add visual appeal, lush turf, plants and flowers bring a spectrum of colours whilst water features can be used as a centre-piece or a discrete display tucked away in a quiet and calming corner. 
Our dedicated and experienced team are highly-skilled and committed to delivering the highest standards from start to finish. Main Building & Restoration Specialists not only aims to deliver the best hard landscaping in Ashford Kent, but we intend to provide the best customer service as well! 
Get In Touch With us Today, Free No Obligation Estimates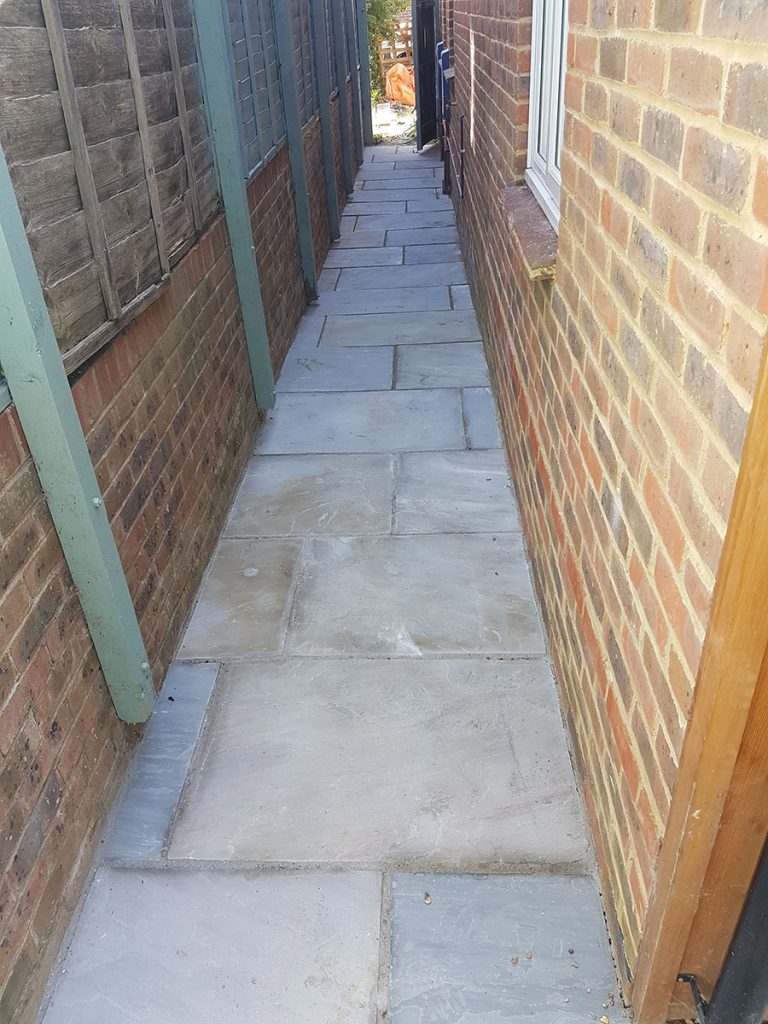 Paths, Paving & Patio Installation in Ashford Kent
Redesigning your garden landscape can reframe your home and create your very own patch of nature all the family can enjoy. With the right design team and highly-skilled craftsman with hard landscaping expertise, you can bring your ideas and your vision to life.
Our diverse portfolio and extensive range of high-quality hard landscaping materials are a testament to the high level of service we deliver. Dedicated to achieving the highest standards, we only use the best quality materials, and wherever possible, source materials locally. 
Not only that but we have a meticulous process and work with safety and efficiency in mind. Where modifications to electrics and drainage systems are required, we work with a building regulations officer from the local council and ensure building regulations and certificates are issued at the end of the project. 
Whether you're considering a path, patio, block paved driveway or pergola our designers work closely with you to ensure your specific requirements are met. In the planning stage, our creative team take great care to explain your options, offer expert advice, make recommendations and help you develop your ideas to bring them to fruition. For Paths, Paving & Patio Installation in Ashford Kent contact us, our wider area of coverage includes; Tenterden, Folkestone, Maidstone, Canterbury and the wider Kent area.